Dubai Wants to be a New Hub For Hedge Funds
The United Arab Emirates has a message for hedge fund managers and golfers alike: if you like South Florida, you're going to love the Middle East. In a bid to become a shining new commerce hub, the city of Dubai…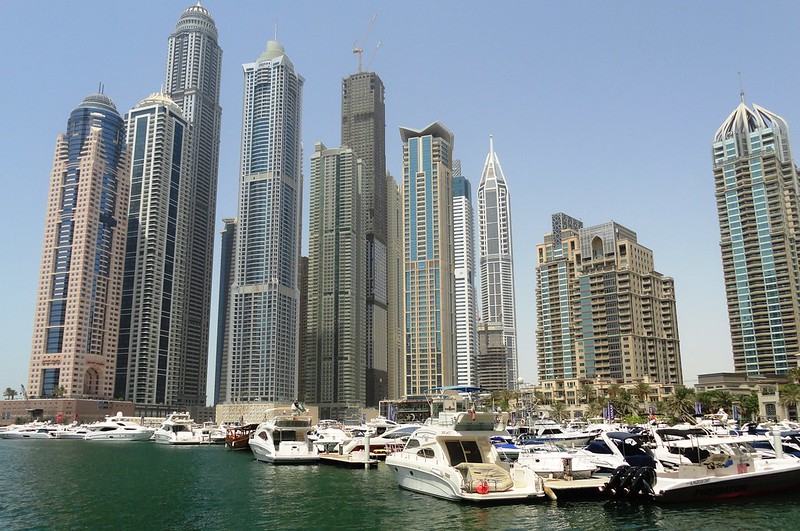 Sign up for insightful business news.
subscribe
The United Arab Emirates has a message for hedge fund managers and golfers alike: if you like South Florida, you're going to love the Middle East.
In a bid to become a shining new commerce hub, the city of Dubai is luring roughly 50 major hedge funds to the business-friendly waters of its Dubai International Financial Centre (DIFC). Hopefully, they know how to make sweet tea, too.
Over the Hedge
Like its pair of neighbors Saudi Arabia and Qatar, the United Arab Emirates wants the world to know that it is open for business — with creature comforts few other nations in the world can match. To attract American hedge funds, the DIFC is lowering the fees needed to obtain a license to operate there, as well as reducing the capital requirements for a domestic fund. And that's in addition to the obvious perks: tax-free status, a friendly time zone for businesses spanning both Asia and North America, plus close proximity to $1.2 trillion of ready-to-be-tapped sovereign wealth funds in Abu Dhabi and a quick private jet flight to the Saudis' sovereign wealth spigot.
And by "open for business" they mean really open. While much of the world is collaboratively squeezing Russia's upper crust, the UAE has been welcoming. Tens of thousands of Russians have shipped out to the UAE over the past year to out-maneuver the various sanctions and restrictions imposed by Europe and its allies, the Financial Times reported. And just earlier this month, Russia's MTS Bank became the first foreign bank in years to score a UAE operating license.
A few US hedge funds have already agreed to join them in the DIFC, and more are assuredly on the way:
After securing a DIFC license in 2020, Izzy Englander's $50 billion Millennium Management has built an office of roughly 30 staffers in Dubai, Bloomberg reports. Not far behind is ExodusPoint Capital, co-founded by Millennium's spurned heir-apparent Michael Gelband, who followed Englander to Dubai this past June.
Overall, the roughly 50 hedge funds in talks with the DIFC cumulatively manage over $1 trillion in assets, says Salmaan Jaffery, DIFC chief business development officer.
Of course, the downsides to operating in Dubai are obvious but worth noting: picture West Palm without the mojitos… or the religious freedom.
City on a Sand Dune: Not to be outdone by the UAE's hedge fund blitz, the Saudis' Public Investment Fund late last week unveiled its new crown jewel: The Mukaab, a shimmering, wholly-planned business-commerce-residential mega-complex 20-times the size of the Empire State Building that is planned for downtown Riyadh. It sort of looks like a Las Vegas resort, only without the drinking and the gambling and other stuff that happens — and stays — in Sin City.
Get More Than News. Get Insights.
Our daily email brings you the most important and engaging stories in business. For free.