EU Strikes Deal to Introduce Carbon Tax on Imports
Europe's latest scheme to go green is likely to cost its trading partners plenty of green. The EU struck a deal on Tuesday to impose a carbon-emissions tax on imports into the bloc. EU lawmakers have been hammering out the…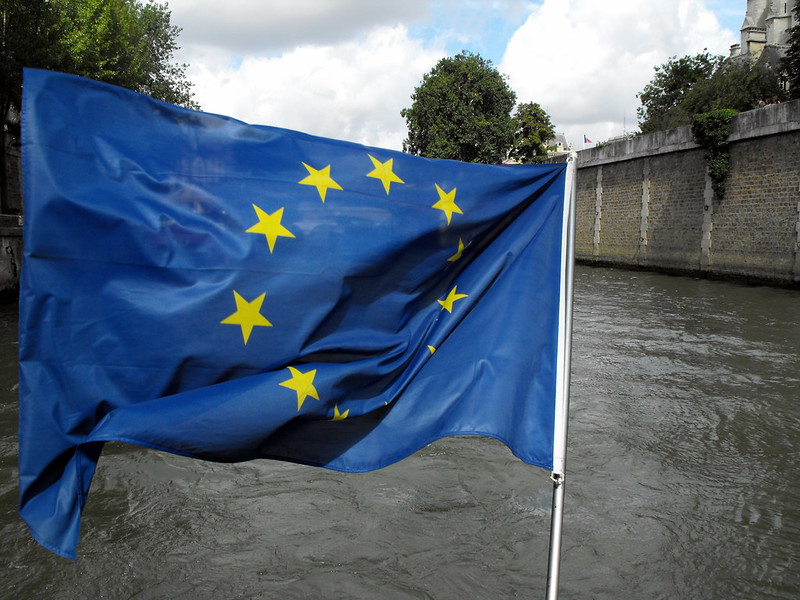 Sign up for insightful business news.
Europe's latest scheme to go green is likely to cost its trading partners plenty of green.
The EU struck a deal on Tuesday to impose a carbon-emissions tax on imports into the bloc. EU lawmakers have been hammering out the first-of-its-kind international trade deal for over a year, and it's liable to cause some friction with Europe's trade partners.
Green Policies Cause Red Faces
The new legislation goes into effect in October next year, but at first will only apply to a set list of carbon-intensive imports including aluminum, steel, cement, and fertilizers. Other nations including the UK, Canada, and the US have considered introducing similar taxes but the EU is leading the pack by actually doing it. News of the deal isn't music to Europe's international numerous trading partners, including the US, who argue the levies will increase the prices of their goods, making them less competitive.
This isn't the first piece of green legislation to drive a wedge into EU-US relations, and further illustrates how delicate the global trading ecosystem is:
President Biden's Inflation Reduction Act included tax incentives for domestic-made electric vehicles and batteries, a move which rankled EU lawmakers who said it broke international trade rules and would drain talent from their own countries.
Director General of the World Trade Organization Ngozi Okonjo-Iweala said in November countries have to be careful to design green policies that are not "discriminatory" and don't "favour domestic goods."
Own-Goal: The new green legislation comes at a moment when the bloc is mired in a dirty corruption scandal. Four suspects including an EU vice president were arrested this weekend and charged with suspected bribery in connection to Qatar's bid for the World Cup. The Belgian police force has raided 19 homes so far, and posted a picture of €1.5 million in cash which it says it found during its investigations. Police have not yet issued a statement on whether they plan to twirl their mustache and gather all suspects together in the drawing room…
Get More Than News. Get Insights.
Our daily email brings you the most important and engaging stories in business. For free.