Manhattan Rents are Way Up There, Report Says
Somebody forgot to tell Manhattan landlords that New Yorkers have all moved to Florida. In January the median rental price for a Manhattan apartment rose 15% to $4,097 compared to the same time last year. And the average rent shot…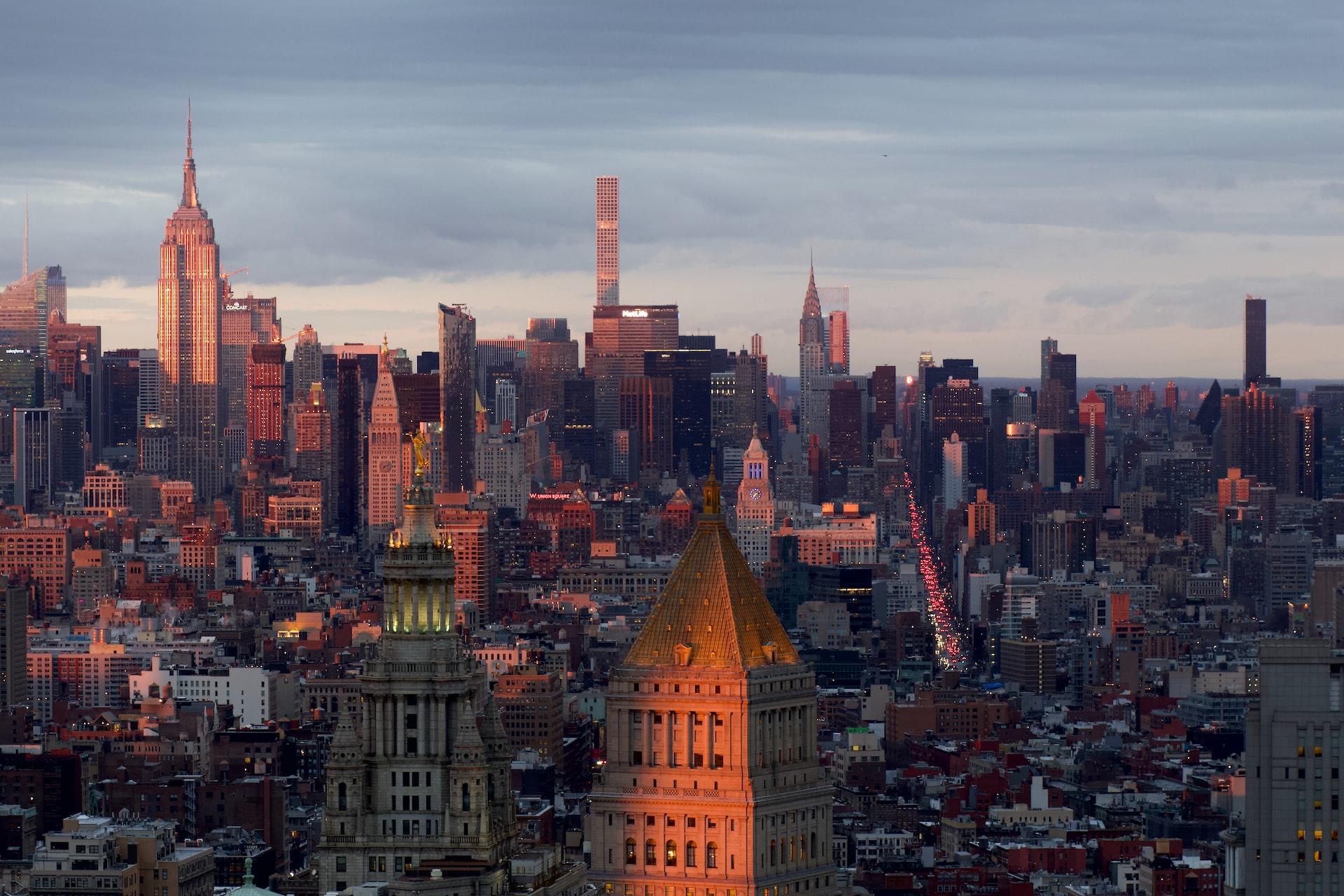 Sign up for insightful business news.
subscribe
Somebody forgot to tell Manhattan landlords that New Yorkers have all moved to Florida.
In January the median rental price for a Manhattan apartment rose 15% to $4,097 compared to the same time last year. And the average rent shot up more than 13% to $5,142, according to a report from real estate company Douglas Elliman and consultant firm Miller Samuel. For anyone keeping score, that's more than double what you'd pay in Miami.
Y'all Come Back Now, Ya Hear
At the height of the pandemic, NYC experienced an exodus as office jobs went remote and employees no longer had to factor in a manageable commute to their daily schedules. According to a Cornell analysis by the end of 2020, 336,000 New Yorkers – roughly 4% of the city's population – had migrated to less crowded locales with yards, driveways, and birds other than pigeons. Manhattan saw the biggest dip with nearly 120,000 residents leaving the island.
But even with a recent wave of tech and Wall Street layoffs, the local job market is strong. In a report last summer, the US Bureau of Labor Statistics found that NYC's job rate growth was 5.3%, higher than the national average of 4%. Manhattan is once again open for business and workers are returning to the office, but now they need a place to live, and that's gonna be a little bit harder to find if y'know what we're sayin?:
During peak COVID, Manhattan's vacancy rate hit an astonishing peak of 12%, but by this past October, it had fallen back down to a little over 2%. So not only are prices going up, there are fewer new listings.
Federal guidelines say people should spend 30% of their income on rent and utilities lest they become rent-burdened. If you go by that standard, your household would have to be making more than $163,000 a year to afford a median-priced Manhattan apartment. But according to US census data, the median household income in Manhattan is only $70,600, not even halfway there.
Jessica Levine, a top broker at Douglas Elliman who oversees more than 200 private investor apartments, said rents should stabilize and level out in the coming months. "Rental bidding wars have generally subsided compared to this past summer," she told The Daily Upside. "We're well above pre-covid rental prices. Pricing is key to a successful rental in this market."
Down in Kokomo: As the owner of the Miami Dolphins and an NYC real estate magnate, billionaire Stephen Ross knows a thing or two about both cities. In an interview with Bloomberg this week, he said, "People are looking from the Northeast and relocating for jobs — not retirement — and companies are looking (for offices). It's tax issues, and there's the security issues. There's just the ease of living." In the past two years, companies like Goldman Sachs, Blackstone, and Point72 have expanded to offices in the Sunshine State. Florida is starting to look less like God's waiting room and more like Wall Street's boardroom. And the rent's a lot cheaper, too.
Get More Than News. Get Insights.
Our daily email brings you the most important and engaging stories in business. For free.