Redbox To Go Public Via SPAC Merger
Netflix, HBO Max, Apple TV+, ESPN+, Discovery +, Paramount +, and the list goes on. Lots of "pluses," and lots of innovation in the at-home content space. Quietly (and perhaps surprisingly) DVD rental service Redbox has managed to survive the…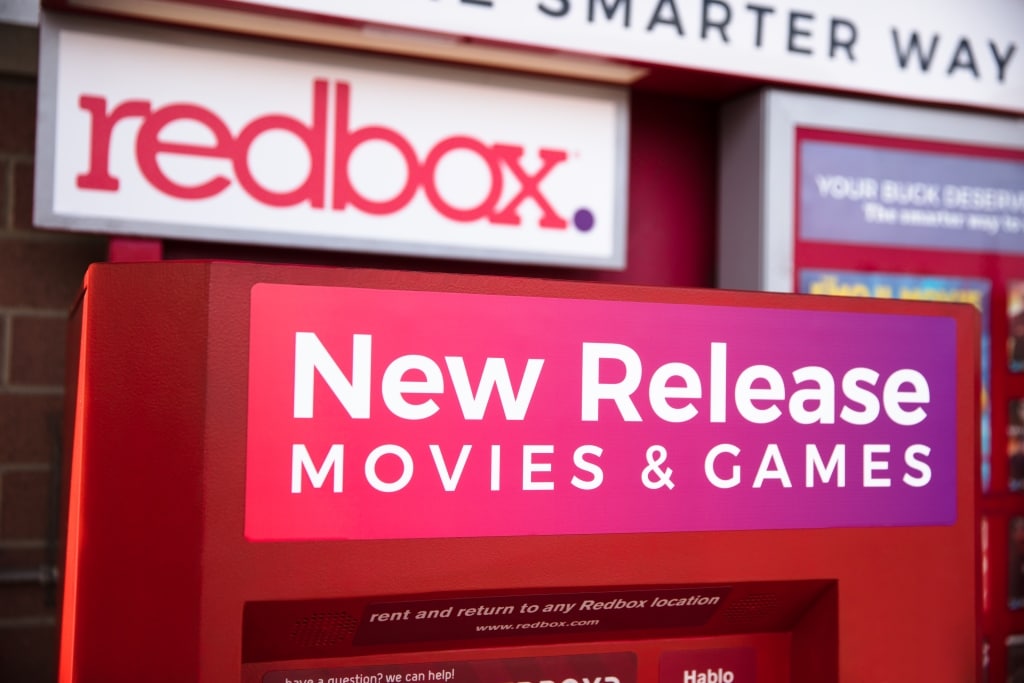 Sign up for insightful business news.
Netflix, HBO Max, Apple TV+, ESPN+, Discovery +, Paramount +, and the list goes on. Lots of "pluses," and lots of innovation in the at-home content space.
Quietly (and perhaps surprisingly) DVD rental service Redbox has managed to survive the streaming bonanza. Armed with a reimagined business model, Redbox announced Monday it will go public in a merger with a SPAC called Seaport Global Acquisition Corp.
Thinking Outside The Box
Redbox has managed to stave off the same fate as Blockbuster by renting new-release DVDs from its nationwide networks of iconic red kiosks. According to the company, around 70% of its customers are so-called "late adopters" (here's an idea of what that means).
Redbox was acquired by turnaround expert Apollo Global in 2016:
Since the takeover, Redbox has added streaming services Redbox On Demand and Redbox+, and now boasts over 39 million loyalty members.
The company continues to sign distribution deals with major studios, and is preparing the tech to offer subscription on demand (SVOD) services. Now, Redbox needs an influx of funds to facilitate its transformation.
In a press release, Redbox said it is "well positioned to build on its legacy DVD rental business, accelerate its digital transformation and capture a significant and growing market opportunity."
In Other News..there's one more tiny bulletin to kick off the week in home entertainment. After rumors emerged over the weekend, AT&T confirmed a deal to combine its WarnerMedia division with rival Discovery, resulting in an immense $132 billion media empire – the 2nd largest worldwide by revenue (Disney's still #1). A tough arena for a DVD rental business.
Get More Than News. Get Insights.
Our daily email brings you the most important and engaging stories in business. For free.