The NFL and DAZN Complete Deal to Bring Football to the World
Hey, Planet Earth, are you ready for some football? And no, not futbol, footy, or soccer. But good old-fashioned, pig-skinned, red-blooded, helmet-smashing, All-American football. You better be. On Tuesday, ahead of its biggest weekend of the year, the NFL announced…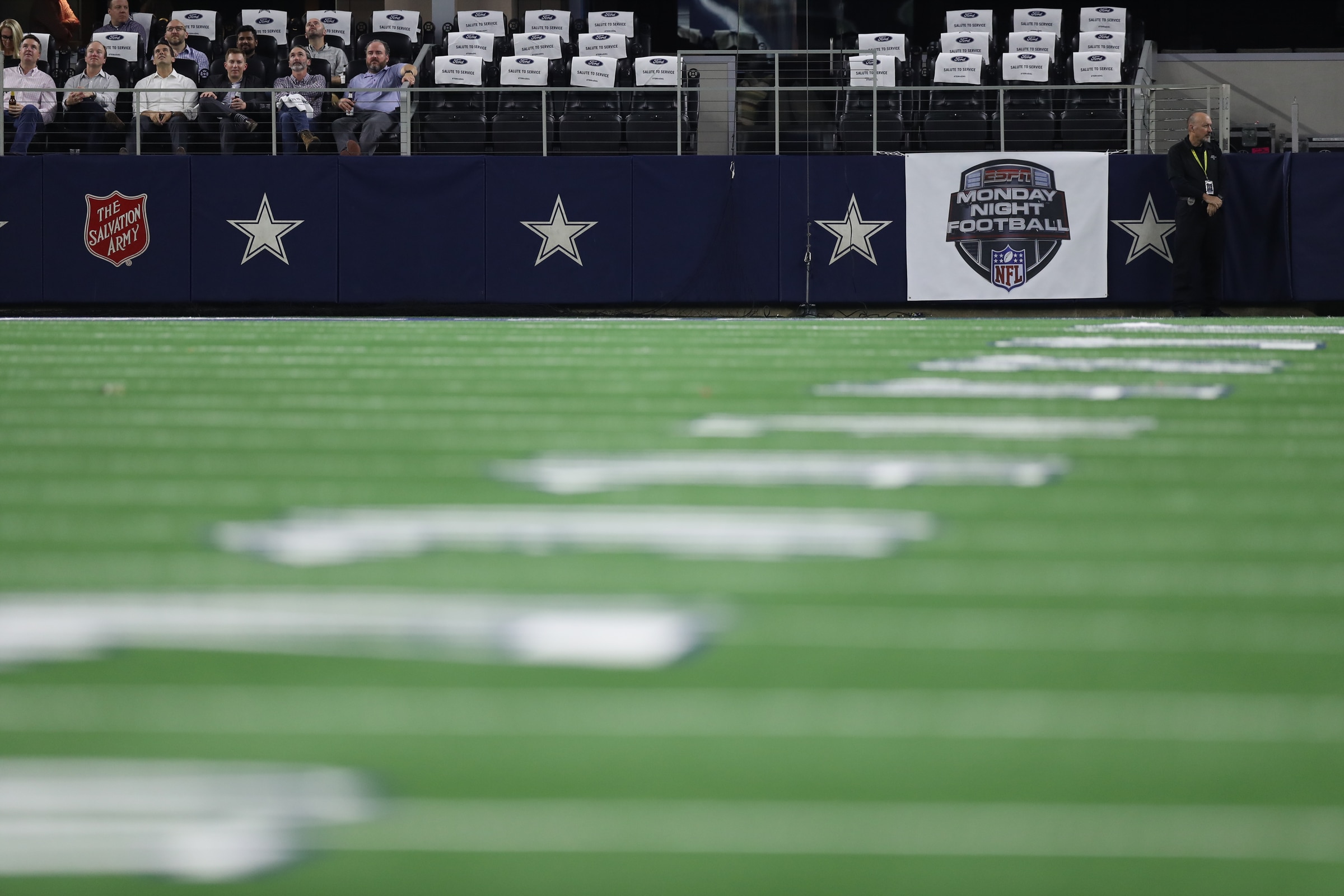 Sign up for insightful business news.
subscribe
Hey, Planet Earth, are you ready for some football? And no, not futbol, footy, or soccer. But good old-fashioned, pig-skinned, red-blooded, helmet-smashing, All-American football.
You better be. On Tuesday, ahead of its biggest weekend of the year, the NFL announced a deal with sports streaming service DAZN to distribute its games in most of the rest of the world. Somewhere deep inside the league offices on Park Avenue, Roger Gooddell, we presume, is doing the Griddy dance.
Outkicking Your Coverage
Despite its immense popularity stateside, the NFL has long failed to establish any sort of consistent ground game as a global cultural export. But doing so is practically pure luxury. Most Americans don't even need to be in a confession booth to admit that football is their favorite Sunday ritual, and that undying devotion has easily propelled the NFL to claim the title of "world's most lucrative sports league". By far. Last season the league generated some $18 billion (handily topping second-place MLB's $11 billion), though achieving $1 billion in annual revenue from global sources remains one of the league's goals.
The new partnership with DAZN, which will last 10 years starting next season, will deliver NFL games to the service's 15 million majority-international subscriber base, in nearly every market excluding China. It's the latest move from the NFL to make its product as accessible as possible:
In December, YouTube and the NFL agreed on a seven-year, $2 billion-per-season partnership for the former to carry Sunday NFL Ticket — a popular subscription package, currently in its last season with DirecTV, that grants fans access to all out-of-market Sunday afternoon games.
Amazon, meanwhile, just completed its first season as the exclusive home of Thursday Night Football, after reportedly agreeing to pay roughly $1.2 billion for 11 years. However, the transition from traditional TV to streaming saw ratings fall from around 16.4 million average TNF viewers to just 9.6 million, according to Nielsen — well below the almost 13 million Amazon had reportedly promised advertisers.
Bet on It: Of course, it wouldn't be Super Bowl weekend without yet another new record set for cumulative bets placed. Over 50 million Americans are expected to place some $16 billion worth of legal and illegal wagers on Sunday's big game, according to the American Gaming Association — far, far eclipsing last year's $7.6 billion. If a presumably non-partisan viewer gets unusually heated at your watch party this weekend, it's a safe bet that FanDuel is the reason why.
Get More Than News. Get Insights.
Our daily email brings you the most important and engaging stories in business. For free.