The US and China Spar Over a Port in Hamburg, Germany
The US is taking credit for blocking a Chinese company from taking a controlling stake in a German port, but China isn't taking kindly to being the subject of American Schadenfreude. After reports on Wednesday that an anonymous official claimed…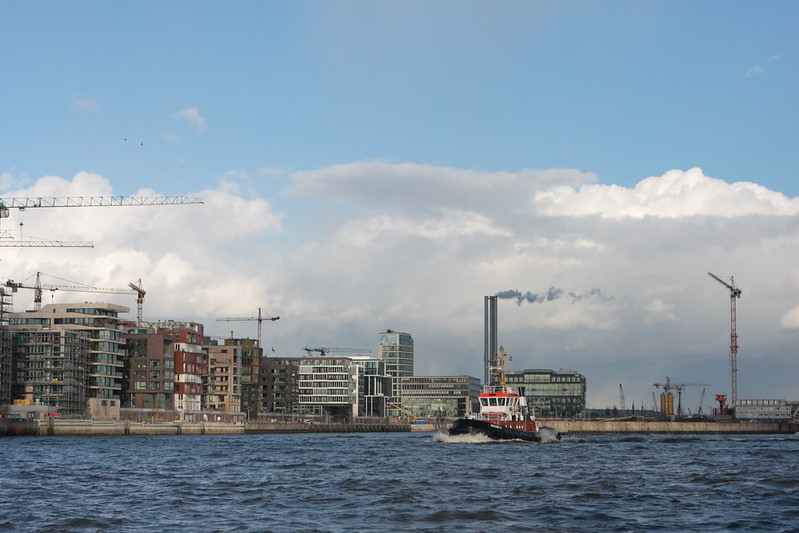 Sign up for insightful business news.
subscribe
The US is taking credit for blocking a Chinese company from taking a controlling stake in a German port, but China isn't taking kindly to being the subject of American Schadenfreude.
After reports on Wednesday that an anonymous official claimed the US embassy had "strongly suggested" to Germany that it block Chinese shipping giant Cosco from buying up a 35% stake in a Hamburg port terminal, China issued a statement Thursday warning the US not to intervene in diplomatic relations between The People's Republic and other nations. The flare-up comes just as German chancellor Olaf Scholz is due to fly to Beijing for a now potentially awkward visit.
The Bundestag Fights Itself Over Chinese Influence
Cosco first proposed buying a 35% stake in Hamburg's Tollerort shipping terminal in September last year, a move that would expand its already considerable foothold in Europe. Cosco already owns stakes in two Dutch ports – that also happen to be Europe's two busiest – plus a 67% stake in the Athenian port of Piraeus. As Europe's third-largest port, Hamburg would have completed the set.
However, Cosco's stake was whittled down from 35%, which would have given it a say in the operations and logistics of the terminal, to a minority holding of 24.9%. This was originally reported as a compromise between Scholz — who was keen for the deal to go through — and political factions in his government that have become increasingly hawkish towards China:
Some factions in Germany's coalition government, namely The Green Party and the liberal FDP, have run on a platform of reducing Germany's dependence on China. They view German-China relations as a potential repeat of a Merkel-era mistake where Germany became over-reliant on Russia, resulting in its current energy crisis.
The Greens in particular are eager to sever ties with China on a human rights basis, with a keen eye towards a potential Chinese invasion of Taiwan that looks increasingly likely after Xi Jinping cemented his premiership last month. Green foreign minister Annalena Baerbock said last month: "We can no longer allow ourselves to become existentially dependent on any country that doesn't share our values."
Realpolitik: Scholz is Hamburg's former mayor, and appears to adopt a more pragmatic approach to international trade than his coalition partners. Per the Financial Times Scholz once said in 2018: "You dance with whoever's in the room — that applies to world politics just as much as the village disco."
Get More Than News. Get Insights.
Our daily email brings you the most important and engaging stories in business. For free.