UK Rail Union Plans Extra December Strikes
The Biden Administration is breathing a sigh of relief after managing to avert railway strikes last week, but on a parallel track, the UK is on a runaway strike train. The UK's biggest rail union, the National Union of Rail,…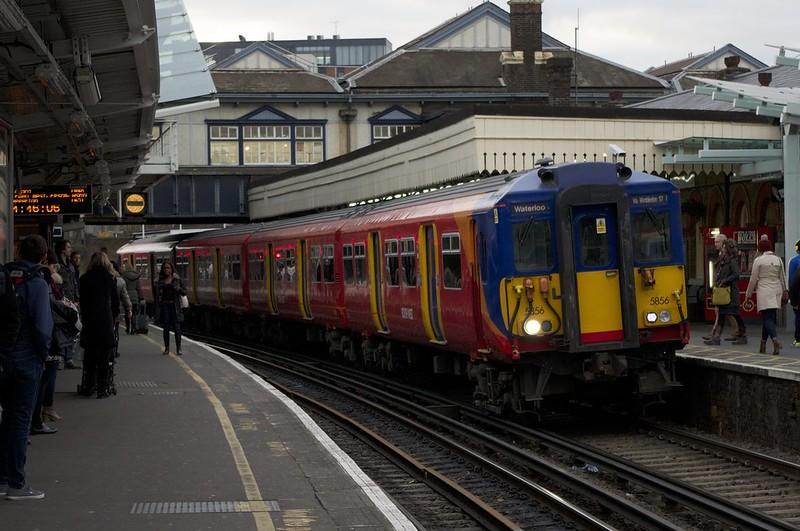 Sign up for insightful business news.
The Biden Administration is breathing a sigh of relief after managing to avert railway strikes last week, but on a parallel track, the UK is on a runaway strike train.
The UK's biggest rail union, the National Union of Rail, Maritime and Transport Workers (RMT for short), announced a planned strike action from Christmas Eve until December 27, continuing a long-running battle between the union and an alliance of the rail companies and the UK government. With healthcare and postal workers also planning strikes this yuletide, Prime Minister Rishi Sunak is probably dreading a visit from a trio of festive ghosts.
Do They Know It's Christmas?
To weary UK travelers, rail strikes are not a Christmas phenomenon. RMT members first staged walkouts in June this year (two whole prime ministers ago) and they have cropped up periodically since with workers demanding better pay to keep pace with inflation as well as job security. The RMT already had two 48-hour strikes scheduled for December, and it added the Christmas Eve action after rejecting a Sunday offer of an 8% pay rise over two years.
Both sides have blamed each other for holding up negotiations (quelle surprise) but the UK government is under increasing public pressure to resolve disputes as RMT members aren't the only workers rebelling this Christmas:
The nurse's union is due to go on strike for the first time in its 106-year history this month, and ambulance workers are also set to let go of the wheel across England and Wales on December 21st and 28th. Conservative party chairman Nadhim Zahawi told Sky News on Sunday workers should call off the strikes to "send a very clear message to Putin" — guess how well that went down.
The Royal Mail, which was privatized in 2013, has also seen a smattering of strikes and has six more planned for December, meaning Brits would be better off relying on Santa Claus (or possibly Santa Bezos) for present delivery this year.
Humbug: While rail workers, nurses, and postal workers are fed up, British households will be a little less full on Christmas day. Data released last week by market research group Kantar showed the average Christmas dinner will cost 10% more than last year. With bird flu also ravaging 50% of the UK's free-range turkeys and geese, the country's really going to need some Tiny Tim-level optimism.
Get More Than News. Get Insights.
Our daily email brings you the most important and engaging stories in business. For free.