Warner-Discovery Still Can't Settle on a Coherent Streaming Strategy
The state of the Warner-Discovery union is… we wish we could tell you. After Warner Media folded into Discovery last year, the newlyweds made the merger of Discovery+ and Warners' HBO Max sound as straightforward as seating Tony and Carmela…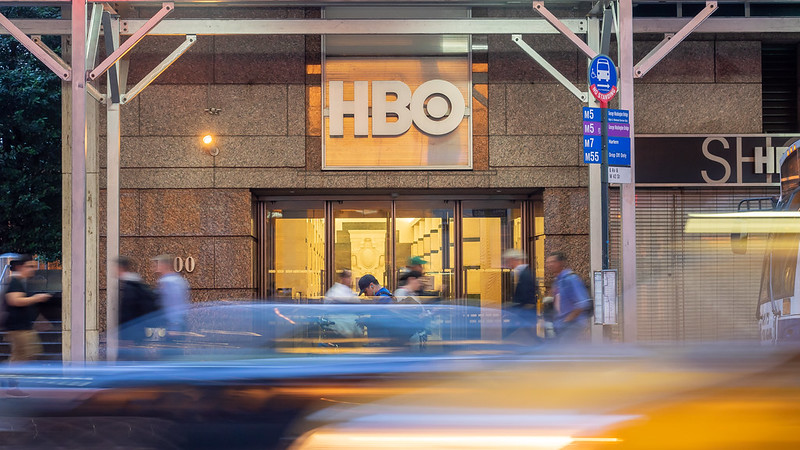 Sign up for insightful business news.
subscribe
The state of the Warner-Discovery union is… we wish we could tell you.
After Warner Media folded into Discovery last year, the newlyweds made the merger of Discovery+ and Warners' HBO Max sound as straightforward as seating Tony and Carmela Soprano next to HGTV's Chip and Joanna Gaines at a dinner party. Now, the company says it intends to merge-but-not-quite-merge the two platforms in the latest example of an increasingly unstreamlined streaming landscape.
It's Not TV, It's [The-Yet-To-Be-Named Warner-Discovery Streaming Service]
In the old world of television, anyone paying an extra few bucks to add HBO to their cable bundle was almost always also sending a few bucks a month in carriage fees to Discovery for access to its suite of channels like HGTV, TLC, and the Food Network – even if they were hardly ever washing down an episode of Boardwalk Empire with an episode of Dr. Pimple Popper. It was a mutually beneficial status quo for just about every media company involved; carriage fees were the cake, ad revenue was the frosting. Then Netflix squashed said cake with a sledgehammer, cord-cutting ate into passive income, and media companies were forced to spend big to convince customers to sign-up for their various a la carte streaming slices.
Harkening back to the old days, the Warner-Discovery merger promised a titanic streaming service flush with an unrivaled content library, roping TV watchers of all stripes into a slightly more expensive bundle (the company has hinted the expected combined streamer will have a monthly price tag a little higher than HBO Max's current $15.99). But on Wednesday, the company announced it is shifting course, slightly, as it navigates the same streaming shoals facing rivals:
While a (still unnamed) service combining HBO Max with most of the library Discovery+ remains on the horizon, the company announced it will still offer Discovery+ as a standalone service under the assumption that a sizeable portion of its current 20 million subscribers would not convert to a more expensive plan (Discovery+ currently runs just $4.99 per month with ads, and $6.99 without).
Viacom took a different tact last week when it announced it would merge its two services, Paramount+ and the streaming version of Showtime, into a single service, with a price hike likely on the way. In Disney's earnings call on Wednesday, the House of Mouse declined again to merge its trio of streaming services — Disney+, Hulu, and ESPN+ — while announcing a 2.4 million Disney+ subscriber loss thanks in large part to a recent price hike (it's traditional linear TV segment still largely buoys the company, posting $7.3 billion in revenue last quarter).
Churn and Burn: "The biggest difference between cable bundle vs streaming is, it's much easier to cancel a streaming service," HBO and HBO Max chairman/CEO Casey Bloys said in an interview with The Ringer's TV-focused The Watch podcast last week. "That dynamic, that churn, is really really problematic. And that's a big reason why it's hard to make money in streaming." And nobody, Bloys explained, knows how much they must spend on content production to keep subscribers paying month to month. If you're feeling PTSD about locked-in, year-long contracts, we sympathize.
Get More Than News. Get Insights.
Our daily email brings you the most important and engaging stories in business. For free.