Whistleblowing Spikes Post-Pandemic
Ask not for whom the whistle blows. It blows for thee. Official whistleblower complaints to the SEC have soared in the last three years and pandemic-era remote work could be a driving factor, as highlighted by an Insider report published…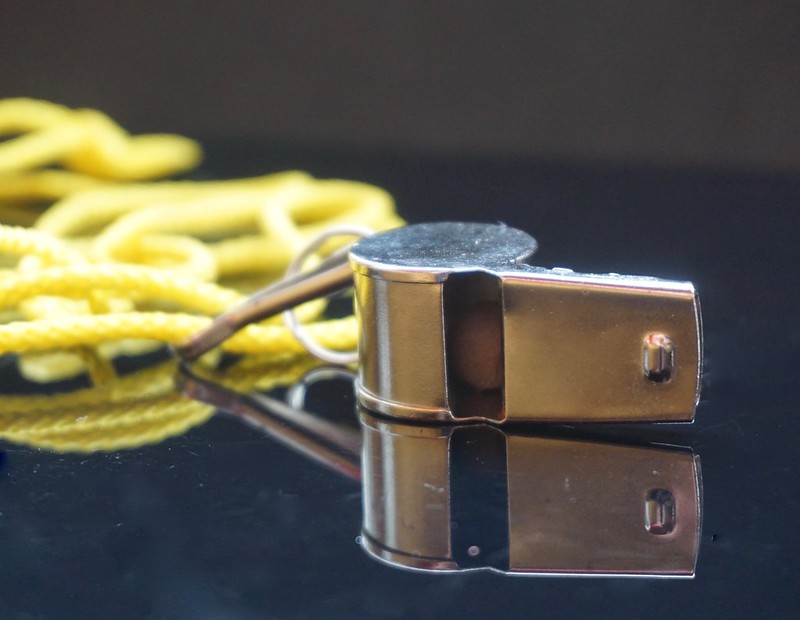 Sign up for insightful business news.
Ask not for whom the whistle blows. It blows for thee.
Official whistleblower complaints to the SEC have soared in the last three years and pandemic-era remote work could be a driving factor, as highlighted by an Insider report published Tuesday.
Whistle While You Work
The SEC Office of the Whistleblower is a baby of the Obama Administration, born in 2010 as part of the Dodd-Frank Act, a sweeping set of reforms aimed at curtailing Wall Street following the financial crisis of 2008. In 2012, the first year it released data, the SEC received 3,000 tips. This fiscal year it logged over 12,300 and there's been a 136% uptick since 2019, correlating almost perfectly with the onset of the pandemic
The pandemic saw some high-profile whistleblowers make headlines, especially at Big Tech companies. Facebook's Frances Haugen became a major news story after she leaked thousands of documents in late 2021, and Twitter's ex-head of security Peiter "Mudge" Zatko filed an incendiary complaint this year. Tech companies in particular have retained pandemic-era flexible working arrangements, with a few notable exceptions, like Elon "Hardcore" Musk:
A contractor for Facebook who filed a whistleblower complaint following the January 6 riots told Insider working from home made it easier to arrive at his decision because he was free of the "conformity signals" that go with working in an office.
The SEC seems glad for the extra paperwork — in August, it rewrote the rules of the program to offer whistleblowers more money for coming forward, and reduce the risk of their awards getting watered down.
Ghost Town: Remote work may be a boon for the SEC, but it's deflating other sectors. Bloomberg reports the city of San Francisco is struggling with a sudden dearth of tech workers caused partly by a permanent move towards working from home and partly by waves of layoffs. California, here we don't come…
Get More Than News. Get Insights.
Our daily email brings you the most important and engaging stories in business. For free.