Fed Likely to Hold Steady on Rates, But Forecasts Key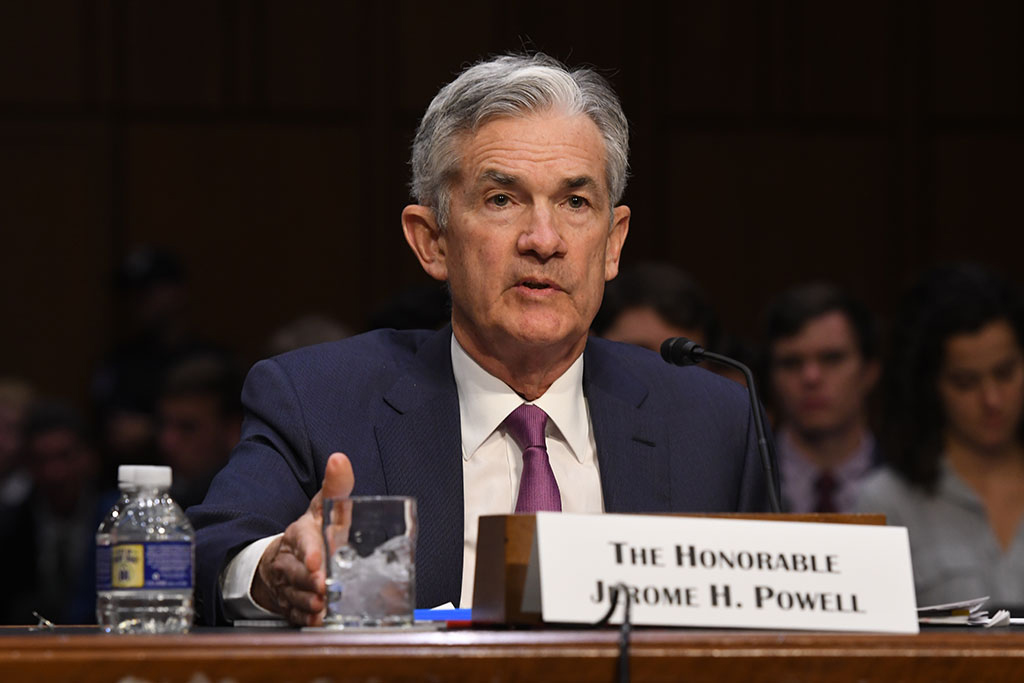 Where money, power and politics collide.
The Federal Reserve is all but certain to keep interest rates at its targeted range of 5.25-5.50 percent at Wednesday's meeting, but its projections for the rest of the year and 2024 – an election year primed for partisan sniping over the U.S. economy – will be critical.
The next several months will be closely watched, as inflation continues to plague Americans, even as their feverish spending over the summer may come to an abrupt halt with pandemic savings beginning to run out.
"Some people say we dodged the recession bullet, but I think it's still too early to tell," says Campbell Harvey, a professor of finance at Duke University. He says he'll be looking very closely at how Americans spend during this year's holiday season. "December is the time you see big spending by consumers, so I will be looking to see if that number collapses. It's not the only thing I look at, but it's going to be important," he tells Power Corridor. "In contrast to last year, the savings don't exist."
According to a study by economists Luiz Oliveira and Hamza Abdelrahman at the Federal Reserve Bank of San Francisco, Americans now have spent more than 90 percent of the "excess savings" they built up during 2020 and 2021 – and it is set to run dry by the end of this month. (See chart from the study, below.)
Overall, American households have been spending more and saving less, with credit card debt hitting a record $1 trillion for the first time in August, even as interest rates make the cost of borrowing money more expensive.
The Federal Reserve Bank of San Francisco estimates around $500 billion of the $2.1 trillion of total accumulated excess savings was still working its way through the economy in March but, since then, it has observed "noticeable changes in household disposable income and consumption." In updated estimates, it says the data suggest "households held less than $190 billion of aggregate excess savings by June," adding that "there is considerable uncertainty in the outlook, but we estimate that these excess savings are likely to be depleted during the third quarter of 2023."
With less disposable income, Americans may see some benefits if prices respond by coming down. But there are other deeply entrenched factors that will continue to keep the cost of living up, says James Angel, an associate professor of finance at Georgetown University.
They are: the de-globalization of the economy amid clashes with Russia and China amid ongoing disruptions to supply chains, which will keep the cost of goods and services up; the global trend toward decarbonization and the cost of clean energy, which will not be a cheap or smooth transition; and massive demographic shifts that are seeing many older Americans leaving the workforce with fewer people to replace them, keeping wages firm.
On top of that, rising political uncertainty, both in the U.S. and around the world, means there's a lot to keep an eye on, says Angel.
"Everybody is going to be looking at every comma in the announcement and every pause in the remarks made by the Fed chairman," he says. "The Fed has a limited ability to fine-tune the economy and it is always stuck in the fog of war. Their policy levels move very slowly and their data is always old. It's like trying to drive your car by looking in the rearview mirror."
When asked if the U.S. is out of the woods on a recession, he demurs.
"There's always a recession coming," he tells Power Corridor, "it's just a question of when."
Where Money, Power, and Politics Collide
Tracking power balances from Wall Street to Washington and beyond. Written by Leah McGrath Goodman.
Demand destruction is a fallacy. Demand hasn't evaporated, it has simply transformed.