Tesla Autopilot Workers Push For Union
Those "prove you're not a robot" CAPTCHA tests may be easy for you, but Tesla's Autopilot systems still aren't great at identifying the squares with the traffic signals. Thankfully, the EV giant hires real humans to assist the computers. But…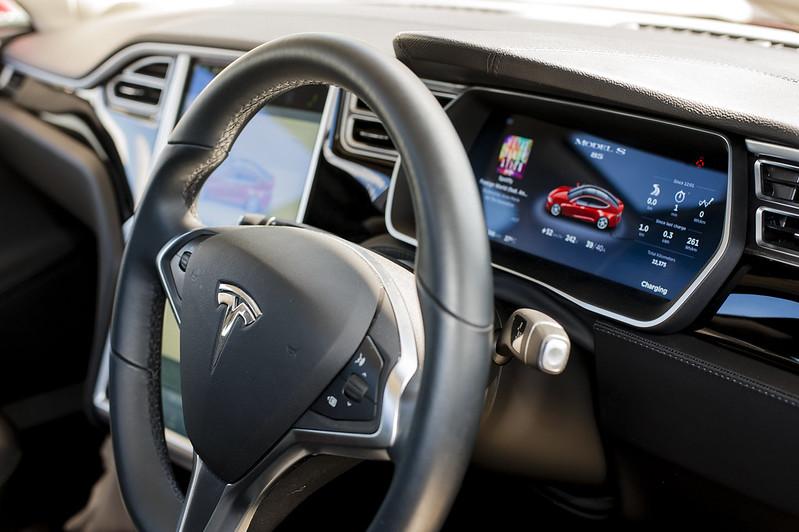 Sign up for insightful business news.
subscribe
Those "prove you're not a robot" CAPTCHA tests may be easy for you, but Tesla's Autopilot systems still aren't great at identifying the squares with the traffic signals. Thankfully, the EV giant hires real humans to assist the computers.
But on Tuesday morning, those same employees at Tesla's Autopilot division sent an email to CEO Elon Musk alerting him to their intention to unionize. The workers are going through the same union that backed a sweeping and largely successful unionization drive amongst Starbucks workers. If that doesn't give Musk a morning jolt, maybe a chai latte will.
Union Pile-Up
Musk tweeted his skepticism of unions in 2018, and this came back to bite him (albeit mildly) in 2021 when the National Labor Relations board ordered him to delete the tweet. The federal agency also forced Tesla to revise the confidentiality agreements it asked employees to sign and hire back a union organizer it had previously fired. This did nothing to stop Musk from continuing to publicly espouse his distaste for unions, which Tesla has managed to avoid despite being in automobiles, one of the most heavily unionized industries.
The workers behind Tuesday's email are the ones who parse through footage from cameras on Tesla cars and label the different objects that appear, building the training data that allows the vehicle to tell the difference between, say, a stop sign and a child. It's the type of meticulous labor nearly all Big Tech giants rely on, and the similarities don't end there:
The language used by one of the organizers in an interview with Bloomberg echoed a slogan used by Amazon workers in the past: "We are not robots." Six Tesla employees also told Bloomberg the pace of their work meant they try to forgo bathroom breaks — sound familiar?
Tesla's Autopilot is arguably the most PR-sensitive part of its business, and is the subject of an ongoing investigation by the National Highway Traffic Safety Administration. With that in mind, the company likely wants to resolve this new union push as quickly as possible, especially with workers giving quotes to the press about feeling rushed to hit productivity metrics.
Off-Fording: While US Tesla workers clamor for unionization, European Ford employees might be asking their reps about redundancy packages. Ford announced Tuesday it will be cutting 11% of its European workforce, which translates to 3,800 jobs. Ford said the cuts were spurred partly by its desire to sell only electric cars by 2030 by slimming down its product lineup. Chalk up the pink slips to the green revolution.
Get More Than News. Get Insights.
Our daily email brings you the most important and engaging stories in business. For free.