Tracking Big Tech through the lens of patent filings.
Plus: Apple wants to be more accessible; Baidu wants to help you plan your trips
Happy Thursday and welcome to Patent Drop! 
Today's Patent Drop is brought to you by Apis Cor, who are bringing the revolutionary concept of 3D printing to the world of housing. Their unique technique will help meet demand for the 2 billion new homes our world will need in the next century – which you can learn more about right here. 
This morning, we're looking at Meta's goal to get more eyes on your content, Apple's bolstered accessibility tech and Baidu wants to help you plan your trips the right way. Let's get into it. 
#1. Meta, the influencer manager
Meta wants to make you into a TikTok star, just not on TikTok.
The company filed a patent for tech to predict the quality of a video before it's published. Here's how it works: Using a machine learning model trained on videos from a "social networking system," Meta's system can predict user "retention rate," or if and how long a user will watch a piece of content, giving it a rating of "poor" through "excellent." 
The system bases these rankings on things like video and audio quality, video metadata, and audience and user data. Meta also noted that the system may be able to predict other indicators of success, like comments, shares, or other engagement. Call it a "Kardashian Skale."
For example, if a travel content creator makes a video about a food tour in a new city, but doesn't film with a high-quality camera or post with the proper tags, Meta's system might give it a predicted retention rating of "poor." Though users may think they know their target audiences, creators "face significant uncertainty about the popularity of their offerings before publication," Meta said in its filing. 
"Content providers may lack guidance or understanding about how to create content that will be of interest to users," the filing reads. "As a result, uninteresting content can undesirably proliferate on a content sharing platform… (which) can frustrate viewers and undesirably result in poor user experience."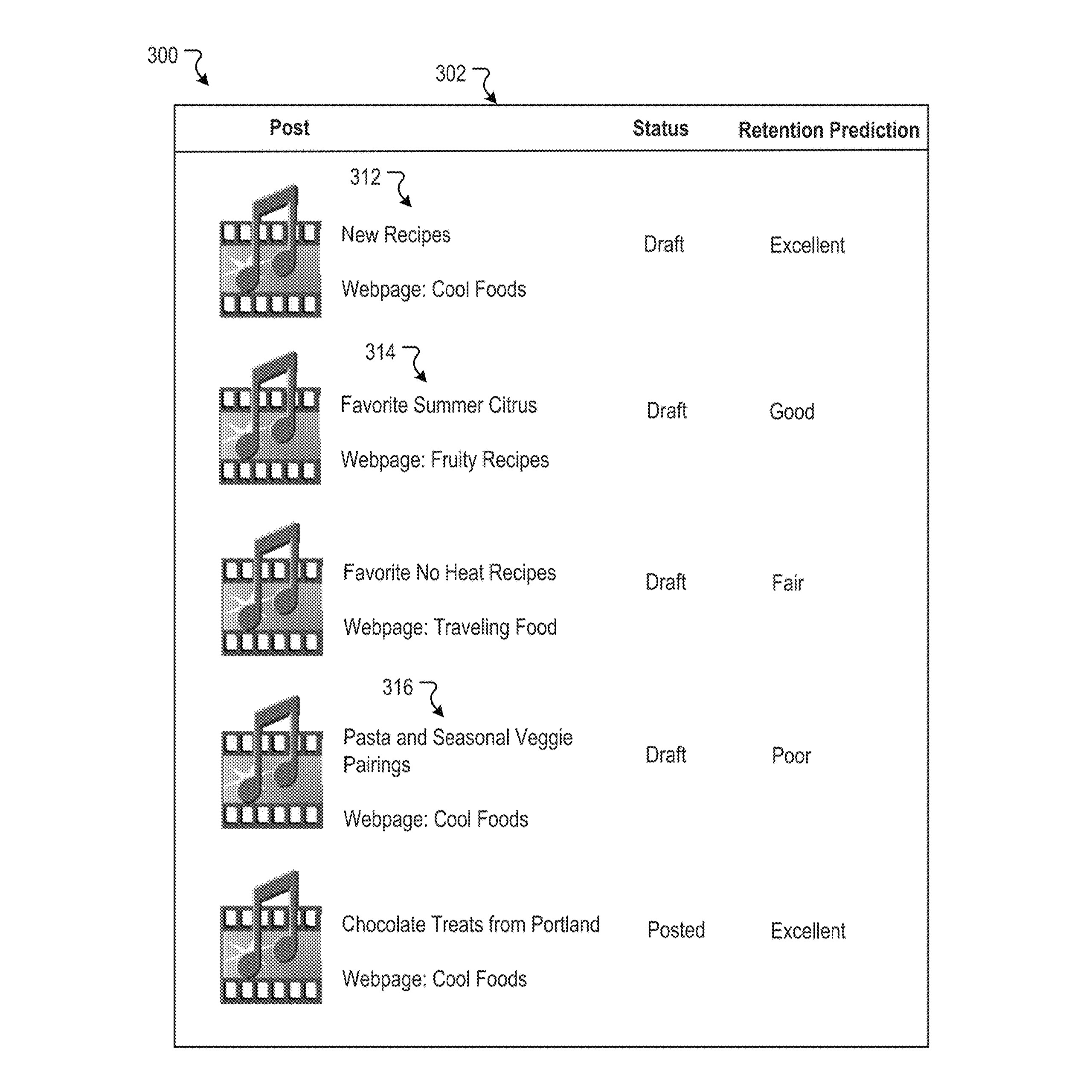 As Meta fights for relevancy with TikTok, the company might be looking for ways to make its content more interesting. Like the company said in the application: The worse the user experience is because of an overload of bad content, the fewer people are going to open Instagram and Facebook to watch Reels, its short-form video platform. 
Using Reels to claw back attention from TikTok is a big part of Meta's growth strategy. The company even launched a $1 billion creator fund in July of 2021 — a year after TikTok debuted its own creator fund — aiming to attract creators with payments for making content for Reels. And in Meta's Feb. 1 earnings call, CEO Mark Zuckerberg said making money from Reels is one of the company's top priorities. 
"People want to see more Reels," Zuckerberg said. "So the key to unlocking that is improving our monetization efficiencies that way we can show more Reels without losing increasing amounts of money."
But despite Zuckerberg's lofty ambitions, Instagram Reels usage pales in comparison to TikTok. According to insights from analytics firm Social Insider, TikTok gets double the amount of content that Instagram Reels gets, with posts getting an average engagement rate six times higher than Instagram reels. 
As people's attention spans grow shorter, short-form video is filling their craving for quickly consumable content – and it goes without saying that TikTok is currently king of it. If Meta can't keep eyes on its platforms, it means less and less digital ad revenue flowing into the company's bank account. 
#2. Apple's accessibility play
You might not feel like Richard Avedon when taking a pic with your iPhone, but Apple wants to change that. 
The company wants to patent methods for "assisted photo-taking," in which a system provides an audible description of objects in a photo. Here's how it works: First, the setting can provide an "audible description of the scene" in a photo and describe "information indicating a size and/or position" of several of the features in said photo. Then, a user can select a specific object within the photo, and get a description of the features of that specific object. 
For instance, if a user takes a selfie that happens to have a bunch of other features in the background, like trees, mountains or clouds, the system will first identify and describe the people most prominently featured in the photo, then "optionally identities" the background features as to "not to overwhelm the user by cluttering the scene with detected objects."
"Due to the inherent visual aspects of photography, it is difficult for low-vision and blind users to take great photographs with standard user interfaces," Apple said in its filing. "Therefore, it is essential that all users, including low-vision and blind users, be able to take basic photographs, and desirable that they be able to take beautiful and artistic photographs."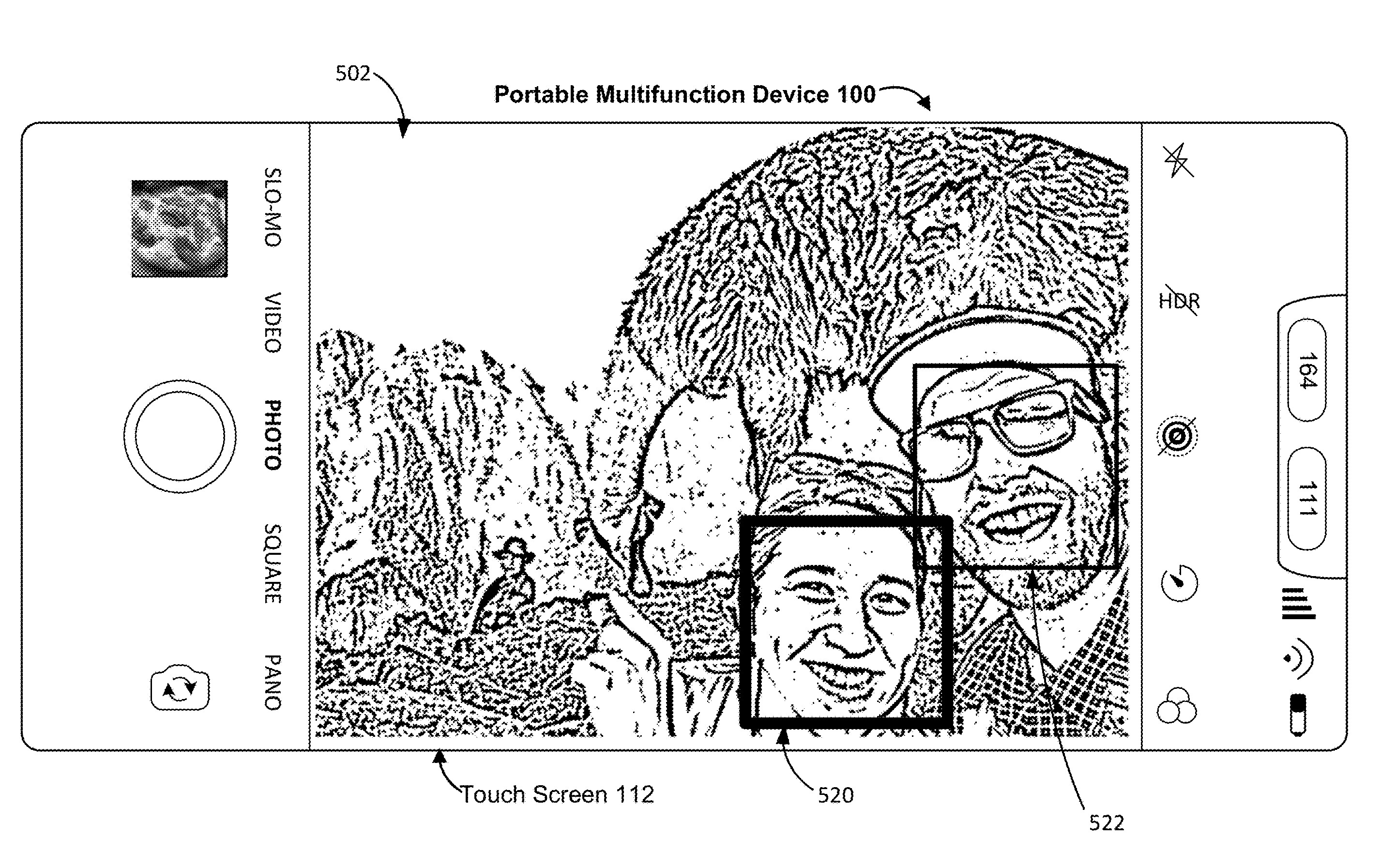 What Apple is essentially doing is providing in-depth and live versions of alt text, or descriptive text that allows visually impaired people to understand what is presented on a screen through a screen reader. If rolled out, this setting has the potential to provide a big step up in accessibility of user-generated content, said David Reeder, web designer with experience in accessibility and founder of Made Simple Media. 
Because alt text on user-generated content is often either ignored or used for SEO purposes, user-generated content is "one of the main issues with web accessibility at the moment," Reeder said. Creating a system that automatically generates descriptions for this type of content is a major step forward. 
"Alt text is really the only way you've got to describe what's going on in the photo. It's how you tell people who can't physically see the photo what the photo is about," Reeder said. "It looks like what Apple is trying to do is automate that process … and it's certainly helping." 
But one thing that Apple and other tech firms should watch out for as they create automated or AI-generated alt text descriptions is accuracy. Though AI and automation of alt text writing is an "impressive tool," Reeder said, the process should involve human oversight to ensure that the people who need it are getting the most accurate information possible. 
---
SPONSORED BY APIS COR
This Startup Builds Houses 300% Faster
It's called Apis Cor, and it's changing the future of construction. How, you ask? 
Simple: 3D printing. 
That's right – by taking this futuristic technology and applying it to the construction of homes, Apis Cor is increasing construction speed by 300%, making costs cheaper by up to 30%, and deftly navigating the labor and materials shortage plaguing our country. 
Maybe that's why they've already locked down 117 letters of intent from construction companies across the country. 
All we know is, Apis Cor looks like the future of construction – and their StartEngine is still open for investors.
Invest in Apis Cor (while you still can) right here.*
---
#3. Baidu's trip planner
Do you want to get to know a new place, but are nervous about trying a new place? Baidu wants to lend a hand. 
The Chinese search giant is seeking to patent tech a "question answering method" that allows users to ask its mapping software questions about a location. When asked, the app will pull up information and ratings based on other users' reported experiences. 
Here's how it works: Within its Maps app, a user will have the option to search a question relating to a location, such as average prices and ratings for a business. The system could then recall preset "candidate answers" if the question is more common, or pull from search data and historical user data, to answer the question.  
In one scenario Baidu lays out, a user asks if the food at a restaurant it's navigating to is "delicious" and "expensive," to which the system responds that "50% of users think that the food quality is very good," and an average cost "per capita consumption." Let's just hope the majority of users share your palate.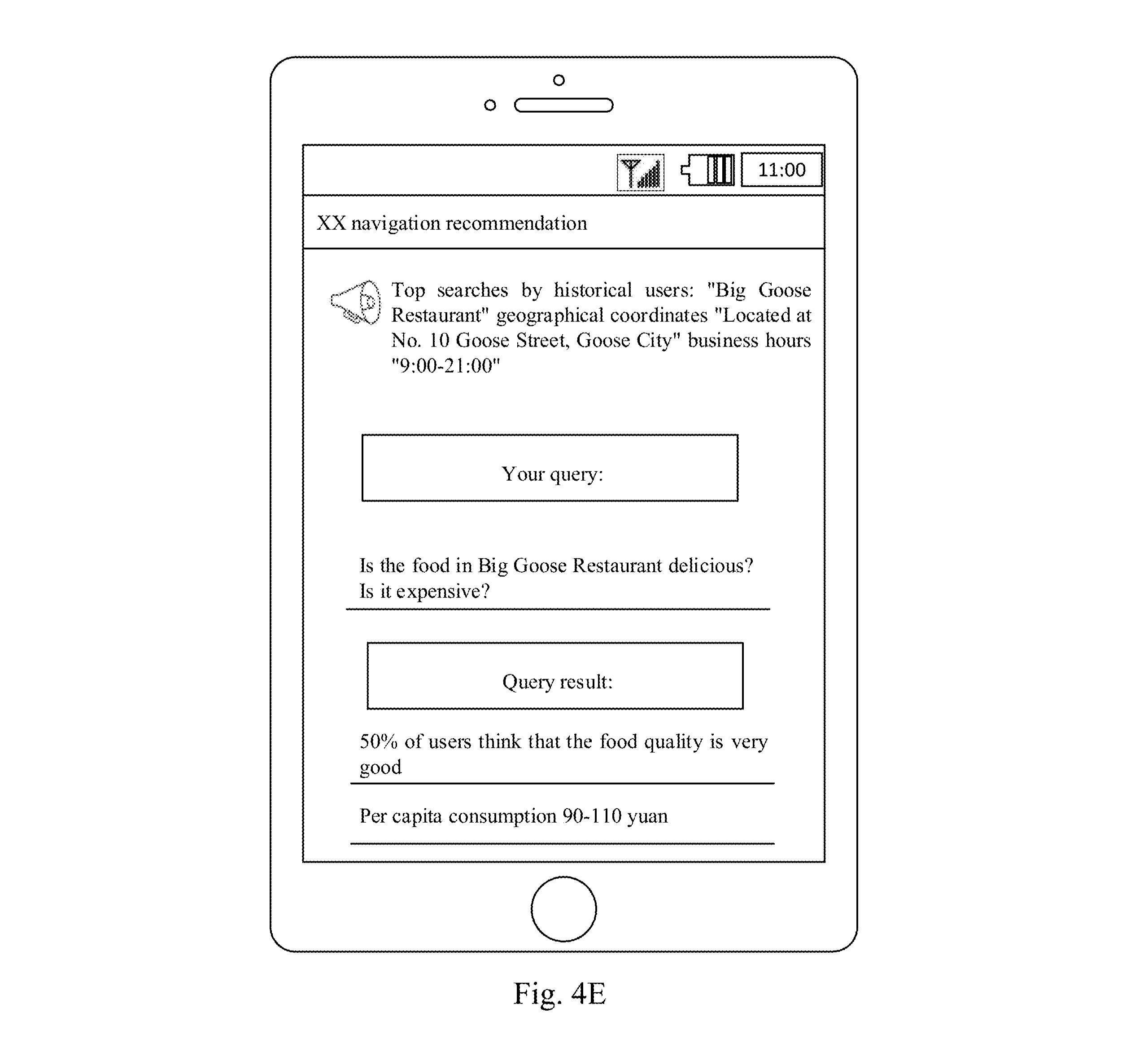 This tech isn't dissimilar from Google's "visual recognition" technology that we featured on Patent Drop a few weeks back, which uses location data and photos to pull up information on a person's surroundings. A few key differences: First, Baidu's version doesn't involve photos. And second, it allows the user to ask more specific questions, potentially yielding a better result. 
If it's one thing Google and Baidu share, it's their revenue streams. Both companies make the bulk of their profit from digital ad sales. Google sells ad space in its Maps app, and nothing's  stopping Baidu from profiting off the same thing. The company's question-answering patent could be a place for it to start. 
Plus, Baidu might be looking for ways to boost its digital ad revenue. Its non-online marketing rose 11% in the fourth quarter, but its digital marketing revenue fell 6%, the company reported in its earnings yesterday.  
"2022 was a challenging year … in 2023, we believe we have a clear path to re-accelerate our revenue growth," Baidu CEO Robin Li said in the earnings release. 
Adding a new tool for advertisers through its Maps app might be a way to do so. 
---
Extra Drops
Here's a few other cool ones.
Google wants to measure your face. The company is working on a method for detecting fit and "ophthalmic measurements" of a VR headset using images. While the method is different, the objective sounds similar to that of Meta's "ultrasound devices" for eye measurements. 

Uber wants to help your driver find you. The company is working on location tracking using AR based on "ground truth image rendering," or live video rendering, with the goal of helping your driver pinpoint your exact location.  

EA wants to test your gaming skills. The game developer is seeking to patent "interaction based skill measurement" for its video games. Essentially, this tech measures how skilled you are at a game while you're playing it, and adjusts the skill level in real-time. 
What else is new? 
The DOJ is reportedly probing Google Maps over antitrust concerns. The agency is looking into whether the company making app developers use map and search products together is illegal.

FTX co-founder Sam Bankman Fried was slapped with four new criminal charges, potentially adding another 40 years to his prison sentence if convicted.

The European Union has banned staff from using TikTok due to cybersecurity concerns. This follows the Senate passing a bill for a similar ban for U.S. government devices.
Have any comments, tips or suggestions? Drop us a line! Email at admin@patentdrop.xyz or shoot us a DM on Twitter @patentdrop. 
---
*Disclaimer: The sponsored content in this newsletter was written and/or published as a collaboration between The Daily Upside's in-house sponsored content team and a financial partner of The Daily Upside. Although the piece is not and should not be construed as editorial content, the sponsored content team works to ensure that any and all information contained within is true and accurate to the best of their knowledge and research. The Daily Upside may receive monetary compensation from the issuer, or its agency, for publicizing the offering of the issuer's securities. This content is for informational purposes only and is not intended to be investing advice. This is a paid ad. Please see 17(b) disclosure linked in the campaign page for more information. 
---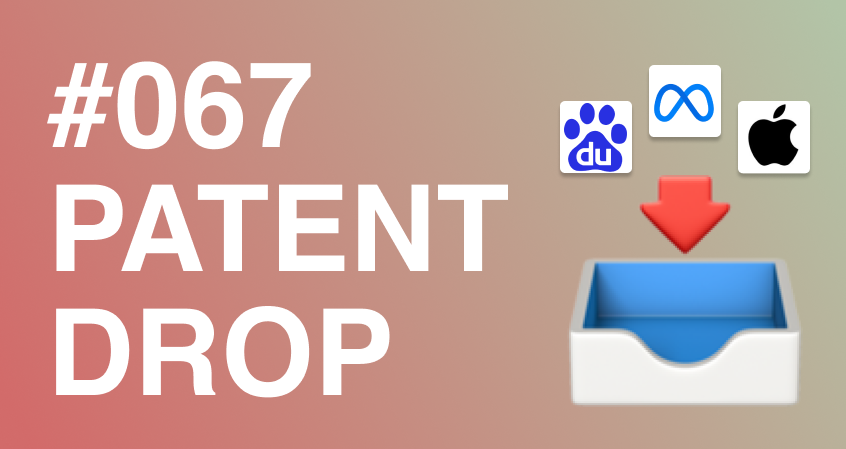 Insights on the latest Big Tech patents.
Stay up to date with the development in Big Tech through the lens of patent filings. Join 50,000+ readers, for free.
Demand destruction is a fallacy. Demand hasn't evaporated, it has simply transformed.