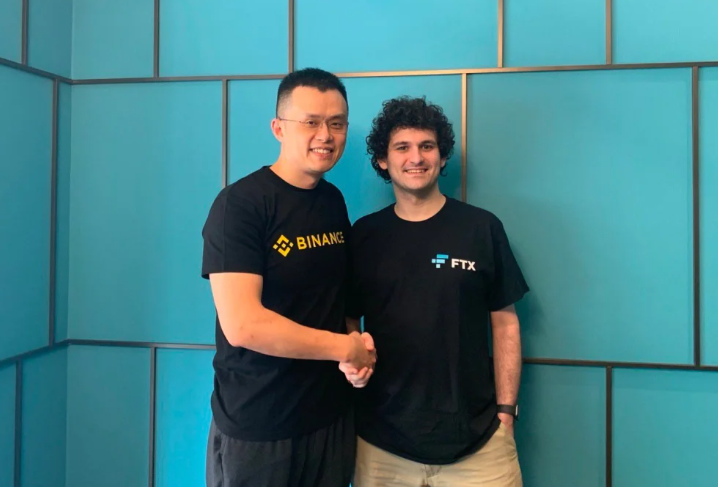 Where money, power and politics collide.
As crypto maximalists have long suspected, Washington regulators are out to get them.
The U.S. Securities and Exchange Commission filed 13 charges against Binance, which operates the largest crypto asset trading platform in the world and its U.S.-based affiliate, along with the company's founder, Changpeng Zhao, detailing a litany of securities law violations.
That was on Monday. On Tuesday, the SEC sued Coinbase, a publicly traded San Francisco company and the second largest cryptocurrency exchange by trading volume, accusing it of making billions of dollars by "unlawfully facilitating the buying and selling of crypto asset securities."
As part of its complaint against Coinbase, the SEC alleged that at least 13 of the more than 250 cryptocurrencies offered by the exchange to its customers are securities, worth a combined market value of $37 billion. (It seems that the number 13 loomed large in both these complaints.)
In its case against Binance, which is based offshore in the Cayman Islands, the SEC alleged that Binance and its chief executive, Zhao exercised supreme control over customers' assets across company platforms. This level of control allowed Binance and Zhao to commingle or divert customer assets at will, including to an entity Zhao owned called Sigma Chain, which conducted manipulative trades to artificially inflate his exchange's huge trading volumes.
The SEC said Binance and Zhao also concealed they were "commingling billions of dollars of investor assets" and shifting them to another entity that Zhao owned called Merit Peak Limited. As is well known on Wall Street, customer funds should never, ever, get mixed with companies' other funds. Touching customer funds without disclosure or approval is quite literally the third rail of finance and can result in a prison sentence.
With both Binance and Coinbase, the SEC said the companies failed to register with the regulator as a securities exchange, broker and clearing house, in violation of federal securities laws.
For its part, Coinbase pushed back hard against the allegations, stating that U.S. regulators' murky approach to regulating cryptocurrency was to blame for the suit. In a statement on Twitter, Coinbase's chief executive, Brian Armstrong, noted that the SEC had reviewed the company's business and allowed it to go public just a few years ago. "We're proud to represent the industry in court to finally get some clarity around crypto rules," he said.
To be sure, it is not disingenuous for crypto companies to call the current regulatory terrain confusing. The rules of crypto at the SEC, which has called cryptocurrency a security, have often been at odds with the rules of crypto at the U.S. Commodity Futures Trading Commission, which has called cryptocurrency a commodity.
"The SEC and CFTC have made conflicting statements, and don't even agree on what is a security and what is a commodity," Armstrong said, adding, "Instead of publishing a clear rulebook, the SEC has taken a regulation-by-enforcement approach that is harming America."
The allegations against Binance, which were far more damaging for its alleged, FTX-like misuse of customer funds, included a colorful statement, tucked away in the SEC complaint, sent by Binance's chief compliance officer to a colleague, saying, "We are operating as a fking unlicensed securities exchange in the USA, bro."
In a response to the charges, Binance issued a statement lamenting the SEC's approach. "We now join a number of other crypto projects facing similarly misguided actions from the SEC and we will vigorously defend our business and the industry," it said.
The SEC asked a federal judge late Tuesday to freeze all U.S. Binance assets throughout the world and repatriate any fiat or cryptocurrency held by Binance customers, alleging Zhao held a "disregard" for the law.
Looks like a shot across the bow for the cryptoverse.
Where Money, Power, and Politics Collide
Tracking power balances from Wall Street to Washington and beyond. Written by Leah McGrath Goodman.