The World Cup Started. Advertisers Happy, Humans Not So Much
One day in, Qatar's World Cup is going about as well as FIFA's most vocal critics expected. The smallest nation to ever host a World Cup, Qatar is a hotbed of human rights abuses – underscored by numerous migrant workers…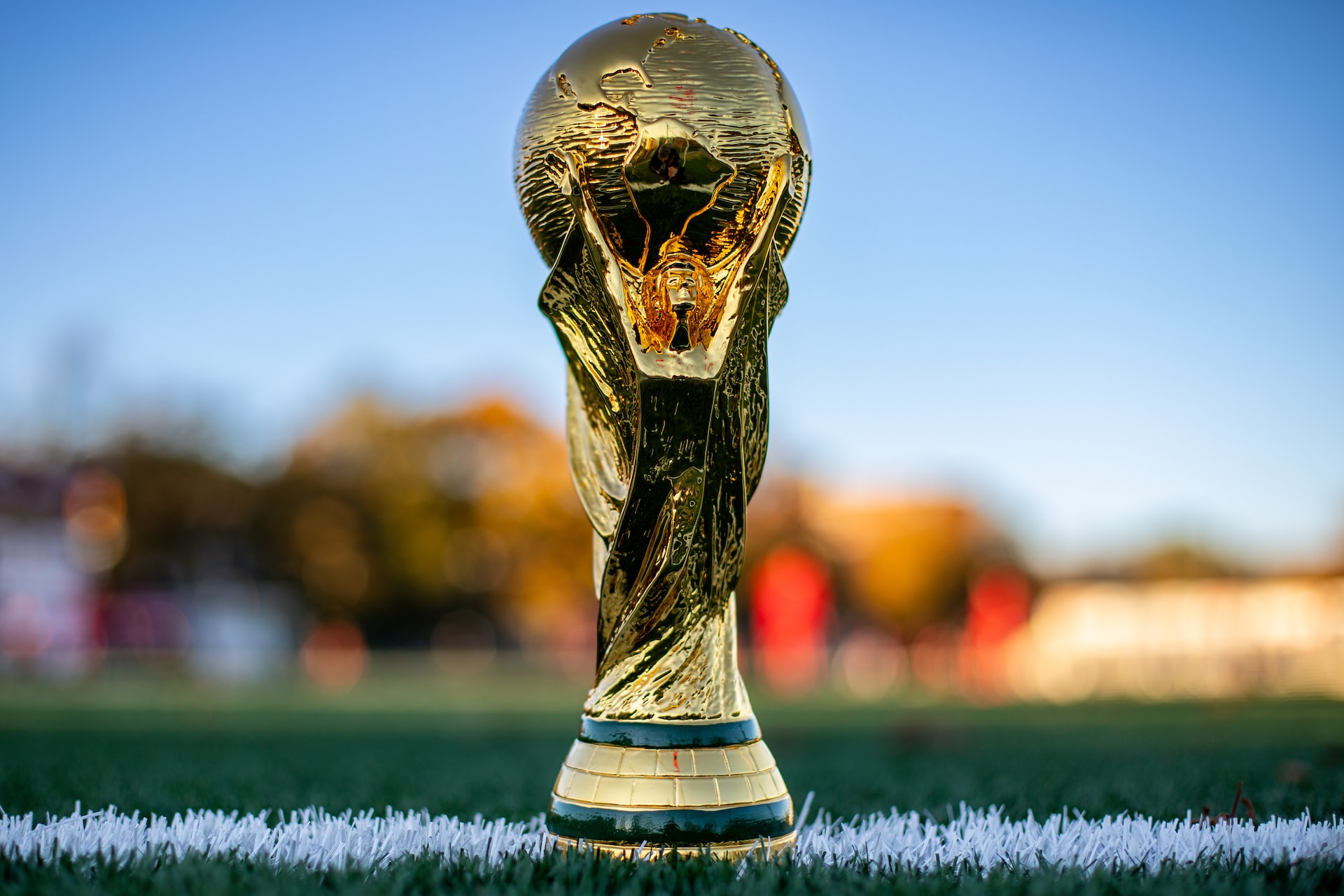 Sign up for insightful business news.
subscribe
One day in, Qatar's World Cup is going about as well as FIFA's most vocal critics expected.
The smallest nation to ever host a World Cup, Qatar is a hotbed of human rights abuses – underscored by numerous migrant workers who died building the gleaming new soccer stadiums. You'd think sponsors would be running for the hills. And you'd be dead wrong.
The Host with the Most
Already the most expensive World Cup in history, Qatar spent $300 billion outfitting its capital city of Doha with seven new stadiums, highway expansions, airport upgrades, hotels, and a metro system not only to host the month-long tournament but to jumpstart the Gulf country's development.
All that construction and enthusiasm came at a cost. The Qatari government has confirmed roughly 40 workers, many migrants, died while working on World Cup projects since 2014, but outlets like The Guardian argue the real number is closer to 6,500. It's an appalling figure, but sponsors are more concerned with the appealing figure of 5 billion fans who will be tuned in to watch the games:
Bloomberg contacted the 76 companies sponsoring the tournament or teams, and the likes of Adidas, Coca-Cola, Volkswagen, and Microsoft said they aren't making any changes to their global advertising plans to reflect concerns for human rights or the fact that homosexuality is illegal in Qatar.
Some sponsors tried to play on both sides of the fence. Beermaker Brewdog launched an anti-world cup campaign, with one billboard saying "First Russia, then Qatar. Can't wait for North Korea." It also promised to donate all of its profits from the tournament to human rights charities. But many found the brewery disingenuous when it was revealed the company would still broadcast the games in its bars and had agreed to supply beer to the Qatari government-owned distributor.
"The public has become much more vocal about human rights than it was five or 10 years ago," media analyst Sarah Simon told Bloomberg. "But it's a one-in-four-year opportunity, so advertisers who advertise around the World Cup want to make the most of it."
Red Card!: In a virtually last-minute decision, the Qatari royal family announced no alcohol will be sold inside or near stadiums, appeasing the conservative population but ruffling the mane and tail of Anheuser-Bush, which paid $75 million to sponsor the event. Upon hearing the news, the Missouri-based brewery tweeted "Well, this is awkward…," and it might be able to sue FIFA for the deal-gone-skunked. In an act of jovial defiance, Ecuadorian fans at the kickoff game against Qatar chanted "Queremos cervezas," or "We want beer."
Get More Than News. Get Insights.
Our daily email brings you the most important and engaging stories in business. For free.